Solicitors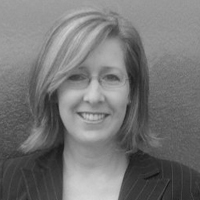 Ruth Taylor

Ruth Taylor has worked in the area of family law since approximately 1985, initially as a secretary to a family law Solicitor then qualifying as a Legal Executive and then qualifying as a Solicitor in in 1997.

Ruth has worked exclusively in the area of family law and therefore has considerable experience in dealing with family law issues.

Ruth set up Ruth Taylor Family Law in November 2010 in order to provide legal advice and support concerning issues affecting family and relationships.

Please see the testimonials section of this website to see a selection of her client reviews.






Clare Kaudeur
Clare has over 14 years experience dealing with family law matters and has a particular focus on children law matters, complex financial disputes and unmarried couple disputes.
Clare has extensive advocacy experience and excellent negotiation skills.
Clare's aim is to resolve disputes in the most cost effective way whilst ensuring that her clients' interests are well protected.
Ruth Taylor Family Law is authorised and regulated by the Solicitors Regulation Authority (SRA) http://www.sra.org.uk/ Our SRA number is 551255